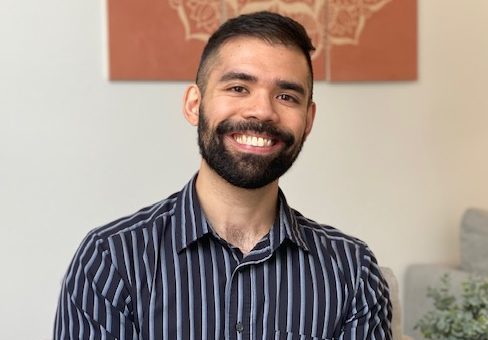 Dr. Josh Wilson
pronouns: he/him/his
Location: 665 Beacon Street Ste 300
    Boston, MA 02215
Dr. Josh Wilson
Licensed Psychologist
Joshua is a Licensed Psychologist. He received his undergraduate degree from Williams College and completed his doctoral degree at Boston College. He has completed trainings at:
Simmons University Counseling Center, Boston, MA
The Brookline Center for Community Mental Health, Brookline, MA
Massachusetts Mental Health Center, Boston, MA
Cambridge Health Alliance, Victims of Violence Program, Cambridge, MA
At Boston College, Joshua worked with Dr. Lisa Goodman to study trauma-informed care in domestic violence programs and other aspects of the experiences of survivors of IPV and other forms of trauma. He is currently continuing to work as a staff psychologist at the Victims of Violence program.
Areas of Focus:
trauma/dissociation
depression/anxiety
grief and loss
attachment and relationship issues
IPV and sexual assault
social justice
poverty and classism
race and cultural identity
LGBTQIA, gender, and sexuality topics
Therapeutic Approach:
My approach to therapy believes that we are at our best when we are able to connect to other people in authentic, mutually caring relationships. We often come to therapy because our mental health struggles are getting in the way of your relationships, or relational difficulties from our past are continuing to interfere with our lives. I strive to create a warm, compassionate, and safe relationship with my clients as the foundation of healing. I work together with you to explore your past and present to gain greater insight into your struggles, identify and cultivate your unique strengths, and grow into a more fulfilling life as an individual and in your relationships.
I integrate multiple styles of therapy in order to meet my clients where they are at, including psychodynamic therapy, CBT/DBT, and relational/feminist therapy.
Advanced Trainings:
Cognitive-Behavioral Therapy (CBT)
Dialectical Behavior Therapy (DBT)