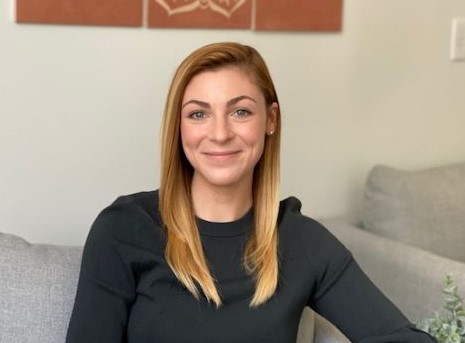 Dr. Christina Zawalski
pronouns: she/her/hers
Location: 665 Beacon Street Ste 300
           Boston, MA 02215
Dr. Christina Zawalski
Licensed Psychologist
Christina is a Licensed Clinical Psychologist. She received her undergraduate degree from Canisius College in Buffalo, NY and completed her doctoral degree at Wright State University's School of Professional Psychology in Dayton, OH. She completed trainings at
Trauma Center at JRI, Brookline, MA
JRI's Metrowest Behavioral Health Center, Acton, MA
Ellis Human Development Institute, Dayton, OH
Dayton Children's Hospital – CARE House Child Advocacy Center, Dayton, OH
Center for Adolescent Services, New Lebanon, OH
Centerstone Child and Family Services, Louisville, KY
Dr. Zawalski completed her postdoctoral fellowship specializing in complex and developmental trauma at the Trauma Center at JRI. She trained under experts in the field in attachment, dissociation, and relational parts work and has received extensive training on the impact of trauma across the lifespan and intergenerationally.
Areas of Focus:
Her extensive training in cutting edge treatments allows her to treat a variety of issues with expertise in treating
Trauma/dissociation
Anxiety, depression
Attachment & relationship difficulties
Multicultural issues
Race and cultural identity
Loss, grief, bereavement
LGBTQIA, gender, and sexuality topics
Parenting difficulties
Therapeutic Approach:
My approach to clinical work is as a person first and a therapist second. I believe that it is in trusting and safe connection with others that we are able to begin to cope with and heal from the stressors in our lives, both past and present. Forming authentic, genuine, and transparent relationships with my clients is at the heart of my therapeutic style. I aim to create a warm and casual space free of judgment in which to explore life stressors and enhance overall well-being through awareness-building, empowerment, and reinforcement of your strengths. My style tends to be integrative and client-centered so that I am able to tailor my approach to your unique history, needs, and personality. If you are looking for a therapist with strong competence in trauma work, a warm demeanor, and a sense of humor; and you are someone who might enjoy occasional telehealth appearances by my cat, Carol, we could be a great fit!
Advanced Trainings:
Certification in Traumatic Stress Studies, Trauma Center at JRI
Dissociative Parts Work Seminar led by senior faculty at the Trauma Center at JRI
Trauma-Focused Cognitive Behavioral Therapy (TF-CBT)
Attachment, Regulation, and Competency (ARC)
Sensorimotor Arousal Regulation Treatment (SMART)
Parent-Child Interaction Therapy (PCIT) Certified
NCTSN Resource Parent Curriculum